1)
Welp, I fell in love with my husband all over again.
Did he bring me flowers? Nope.
A nice gift? Nuh-uh.
Did he save Jesus? YUP!
We had a school Mass here this week, and one of our International students from China went up to receive The Eucharist, not understanding what she was doing, and walked back holding The Body Of Christ looking confused. Phil jumped up from his knees and went over to her, trying to ask if she was Catholic (she wasn't) and trying to explain why she couldn't receive the Eucharist but her limited English made it impossible. So he politely took Jesus into his hands and walked back to kneel next to me and consumed the host.
I swooned.

2)
It was a good debate, right?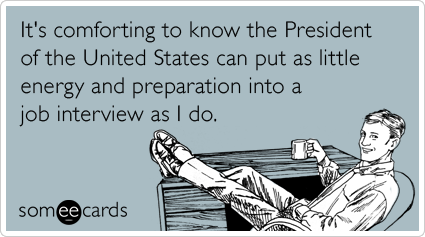 3)
Plans for the weekend include: removal of old couches, cleaning carpets, delivery of new couches, four soccer games, a date, preparing for and selling at a yard sale, a birthday party and possibly apple picking. Good thing there's 3 days in this weekend!


4)
I cooked a Hootenanny (and added apples) for breakfast last weekend, and it was delicious.
I would credit the recipe, but I can't remember what blog I found it on :(
5)
I ate my once annual pumpkin muffin from Dunkin Donuts this week, and it did not disappoint:
Pumpkin Muffin, I wish I could quit you.
6)
Enough about food - geesh! How about something fitness related?
I got some
Mizunos
and love them.
The end.
7)
And now for the giveaway winner of the Mother Runner shirt:
Congratulations! Just email me your address and I'll send it right out!
Have a stupendous weekend everybody!!